Setting Up Your E-mail in Outlook Express
Open Outlook Express, go to the "Tools" menu (if you get other pop-up screens when opening Outlook Express, click the cancel button next to them until you can click on the "Tools" menu), and click on "Accounts..."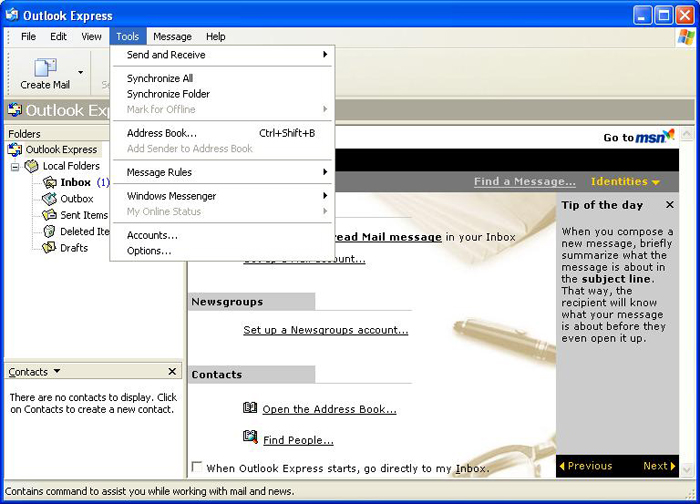 When the "Internet Accounts" window appears, click on the "Mail" tab. Click and hold on the "Add" button, moving your pointer over the "Mail..." label and release the mouse button.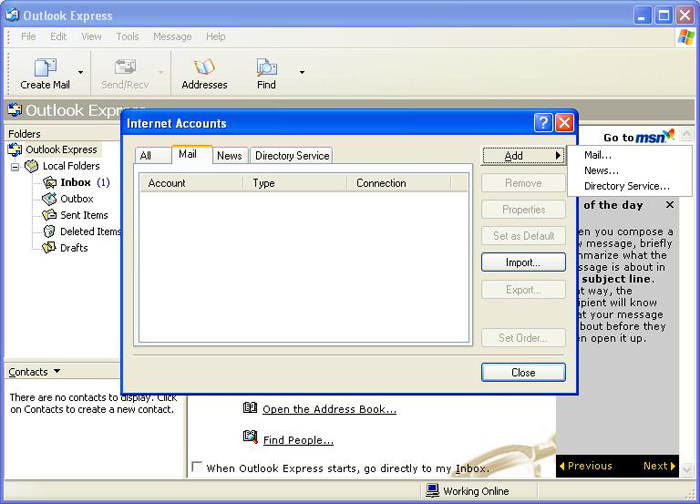 The "Internet Connection Wizard" dialog starts, begin filling out the information it asks for: First, the name you want to appear on all your e-mails you send to people.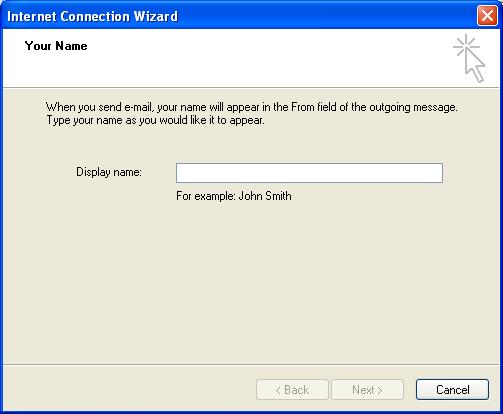 Then enter in your E-mail Address. The general form for U of MN e-mail addresses is <internet_id>@umn.edu, so: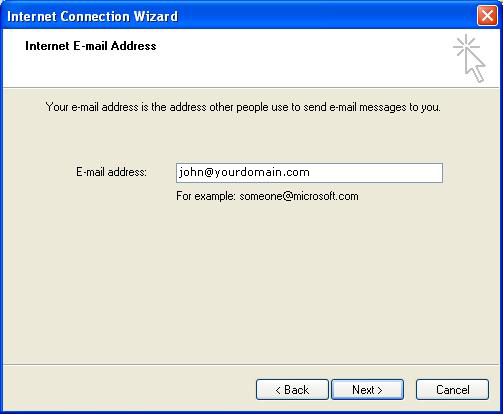 Next, enter the e-mail server information as is shown below: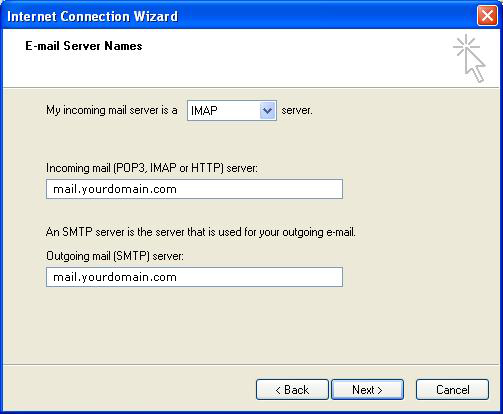 Now, enter your account name and password (you don't need to put in the password, but if you do, it will be automatically sent to the e-mail server every time you connect to it so long as the check is in the box next to "Remember Password"):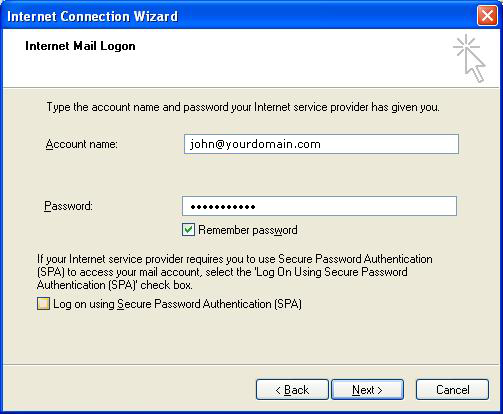 You should end up at this window, so click "Finish":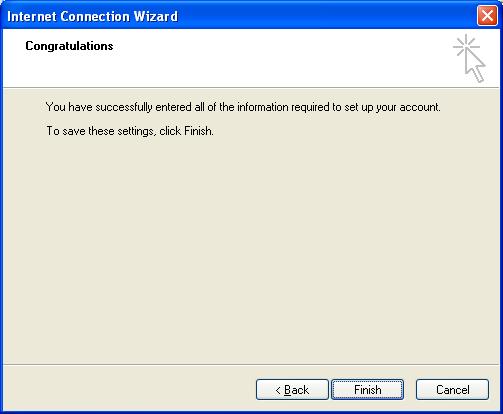 Now we are back to the "Internet Accounts" window, and you should see the account we just created appear there (make sure you're still on the "Mail" tab if it does not):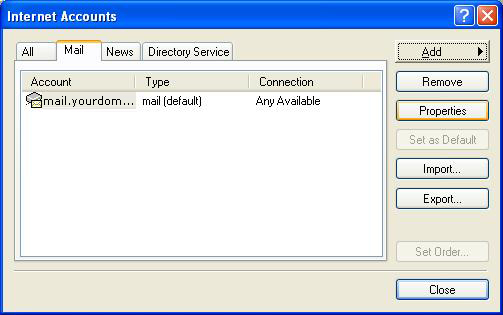 Click once on the account you just created, then click on the "Properties" button, you will see a window appear titled "<your_internet_id> Properties" that has many tabs along the top. Click on the one that says "Servers". Verify that your settings are the same as in the image below.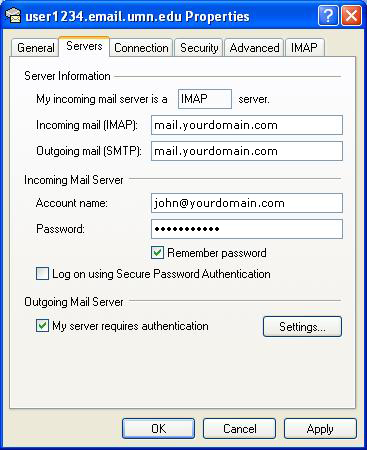 In that same window, click on the "Advanced" tab, and adjust the settings to reflect the settings in the image below:
If you frequently experience timeout errors due to large messages or a slow Internet connection, you may wish to increase the Server Timeout value.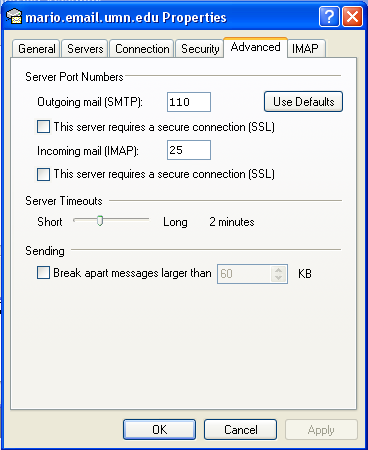 Click "OK" in this properties window, then "Close" in the "Internet Accounts" window. Finally, in the main Outlook Express window, answer "Yes" to the dialog box that asks if you want to download files from the mail server you just added.