Adding a Custom Offer
Select Add Custom Special from the top right navigation bar. Like all other specials you will need to fill out the form: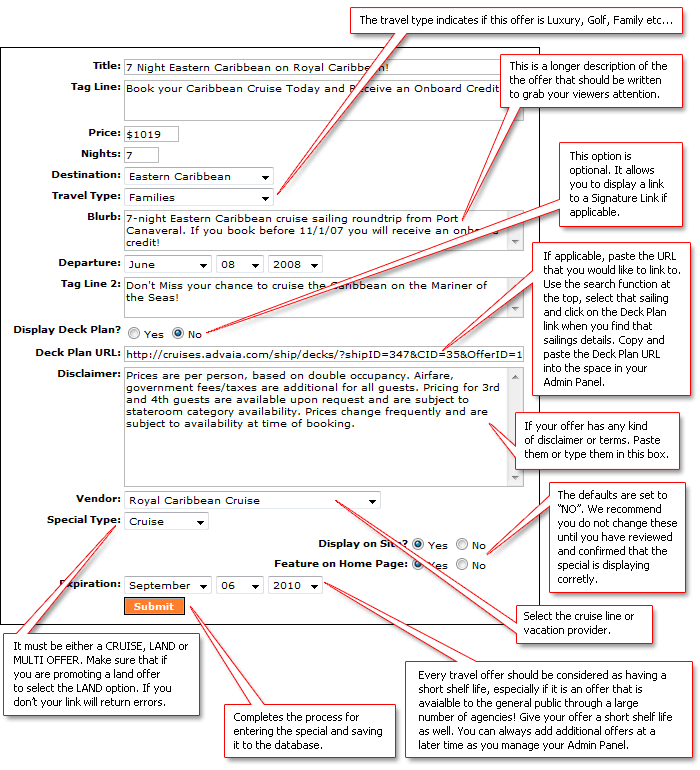 The next screen will show that your offer has been accepted.
Adding Paragraphs, Images and Itinerary Maps
Now you are ready to continue to build the offer. Select the VIEW command. The next screen allows you to begin adding images and additional paragraphs describing your offer. It also shows you what you have created so far.
Next you will add two images. The first is your offer image that will appear towards the top of the offer and the second is the itinerary map. NOTE: If you do not have or you do not want images, you have the option to skip this section.
Although both upload boxes are displaying on the same page, it is still an individual step process. We recommend you upload only one image at a time! If you try to upload both simultaneously you will lose one image or the other.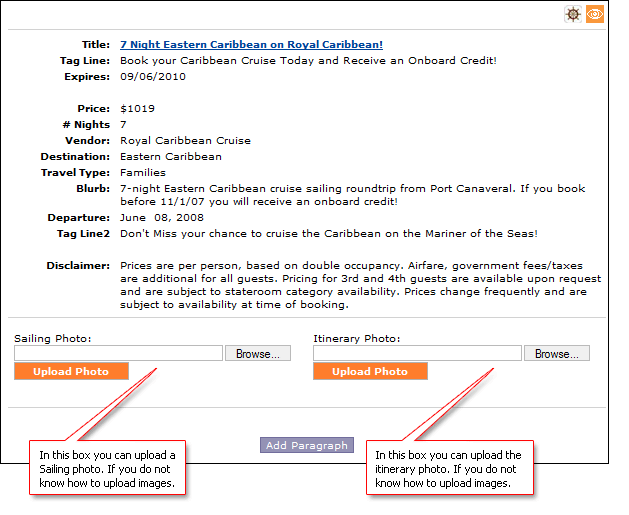 The image below shows what your page will look like once you have uploaded both images.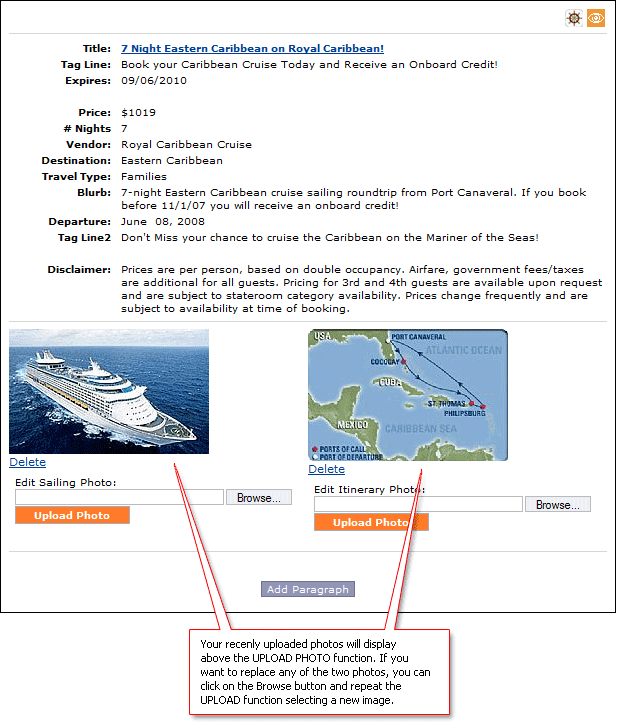 Adding Paragraphs
At the bottom of the page you will notice a button that is labeled as ADD PARAGRAPH.
This button allows you to add a paragraph at a time along with an optional photo. You may add as many paragraphs as you wish. For more flexibility, although not necessary, this function may also contain HTML coding.
Clicking on the ADD PARAGRAPH button will display a page similar to the image below: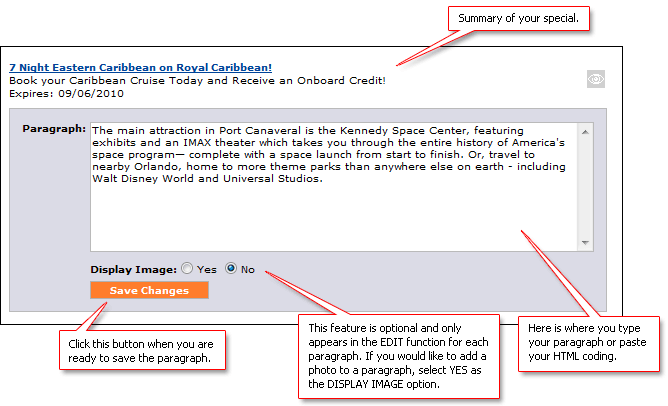 Adding Images to a Paragraph
You can also add images to appear on the left or right of your paragraph. To add an image you will need to select the EDIT PARAGRAPH option.
NOTE: Try and use images that are not too large! These can affect how the finished page appears.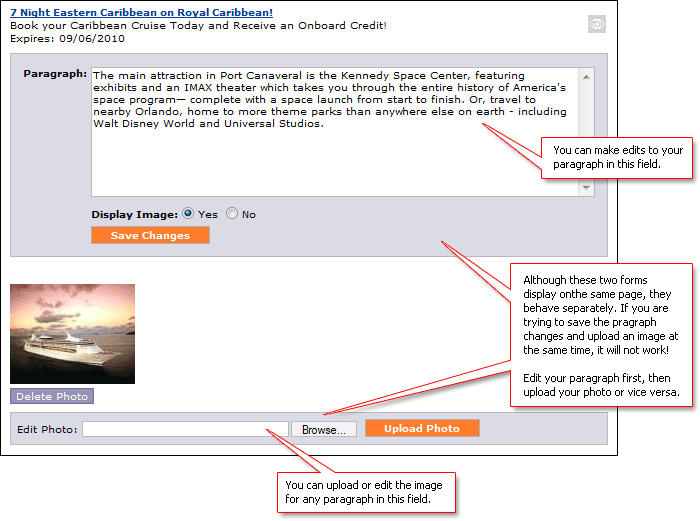 Adding More Paragraphs
As you add more paragraphs to your custom offer your page will start looking at the image below: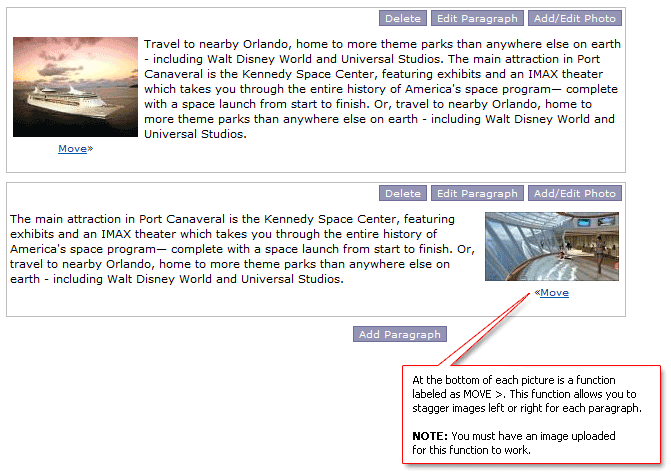 Once you have completed inserting paragraphs, HTML coding and images View the offer to see how it looks.
Adding a Pricing Group
This feature is optional, however you may use it to add pricing to your offer. To create a Pricing Group, from the VIEW page, scroll to the bottom until you see the form similar to the following:

For the sake of this exercise let's call this pricing group "Exclusive Offers".
Once you have entered the Pricing Group, start adding your pricing as displayed below:

Once completed view the offer again to confirm the pricing group and pricing and complete details of your offer.
Confirm that everything is correct, if not, you can edit the offer at anytime by clicking on the EDIT command.
Completing the Offer
Once your offer is the way that you want it, you can make it live on your site.
From the EDIT page, go towards the bottom of the form and click YES for the Display on Site option.